Our Team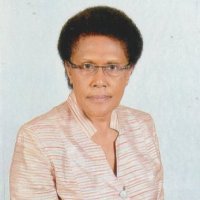 Adi Sivia Qoro
Party President
Adi Sivia served as the Minister for Commerce and Industry in 1999. She is a graduate of Monash University (Australia) with a Master of Arts Degree in Foreign Affairs and Trade. She was the Head of the Aid Unit in the Ministry of Finance. She is currently a private consultant specializing in project monitoring and evaluation.
Adi Sivia is very active in community work. She is a Director of the Ba Provincial Holdings. She is the President of Homes of Hope, a charity of victims of sexual abuse and exploitation. She is the President of Rise Beyond the Reef which works with remote communities to improve their livelihoods.
Adi Sivia is from the island of Viwa in Yasawa in the province of Ba.