Our Team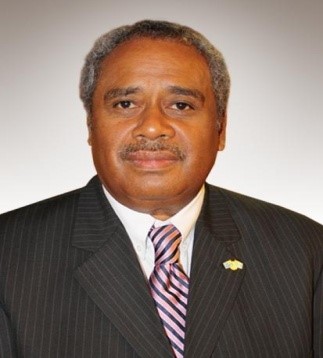 Savenaca Narube
Party Leader
Unity Fiji has appointed Savenaca Narube as its Party Leader. Savenaca or Save as he is known to many people was the Governor of the Reserve Bank of Fiji for 9 years and Permanent Secretary in the Ministry of Finance for 4 years. He has worked both at the International Monetary Fund (IMF) and the World Bank in Washington DC.
He was the Chairman of the Reserve Bank of Fiji, Fiji National Provident Fund (FNPF), FINTEL, Fiji School of Medicine (FSM), Fiji Revenue and Customs Authority (FRCA), the Fiji Reinsurance Corporation of Fiji and the Rakavi Trust of Fiji. Save was also the Director of the Fiji Sugar Corporation (FSC), Amalgamated Telecom Holdings (ATH), Telecom Fiji Limited (TFL) and Fiji Electricity Authority (FEA). He was the Alternate Governor for Fiji at both the IMF and the Asian Development Bank. He is currently a Trustee of the Fiji Rugby Union.
Save is a public finance expert, macroeconomist and policy strategist having worked extensively in the Pacific in the last 40 years. Since leaving the Reserve Bank of Fiji in 2009, Save has worked as a policy adviser in the Pacific in the areas of public financial management, monetary and financial policies and organizational change.
Save is from the village of Cuvu in Nadroga and his mother was from the village of Naikeleyaga in Kabara, Lau.